Meet the Team at motus HEALTH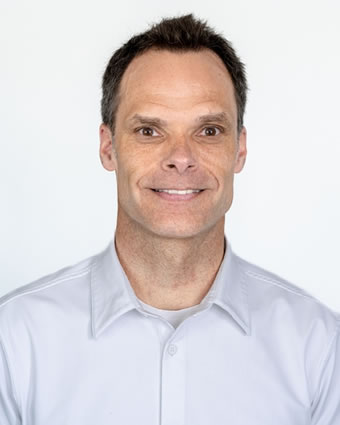 Dr. Erin A. White
Chiropractor, Certified Concussion Management Specialist, Active Release Technique Provider
Chiropractor Dr. Erin White enjoys meeting new people every day and seeing such a diverse range of conditions. He's committed to finding ways to get them better, and providing the best possible care for every patient who comes through his door.
Using a combination of chiropractic and exercise therapy results in a more thorough enhancement of the person's health and reduces the risk of future problems. Erin provides a lot of support in acute situations, but also over the long term.
Erin remembers going with his dad on his appointments with the chiropractor. He watched the doctor work on his father and saw that he would feel better when he left. During his years as an athlete, Erin would have various practitioners work on his injuries, including chiropractors.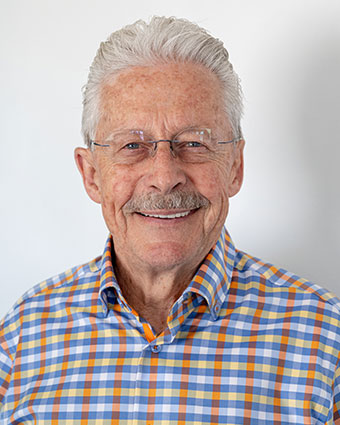 Dr. David J. Matheson
Chiropractor
As children, Dr. Matheson and his siblings wondered why they never got to miss school like so many of their friends often did, claiming to be too sick to attend classes. "My dad's answer was simple: 'regular chiropractic treatments would keep us healthy'." Dr. Matheson's father taught his children the power that made the body heals the body. "He did a fantastic job of keeping all seven of us kids extremely healthy without drugs."
"I never really thought much about being a chiropractor (like my dad, who was very well respected), because I believed I wanted to be in a career that was more 'worldly' than being just a local chiropractor. In 1973 I returned home after having lived and worked in British Columbia for several years, to the somewhat shocking realization that my dad, who had built a successful practice, would be retiring in a few years, without anyone to leave it to. And the perks were too good to be true – He made a good income, was his own boss, worked in clean conditions, took holidays when he wanted to, loved his work & never worried about getting a pink slip one day."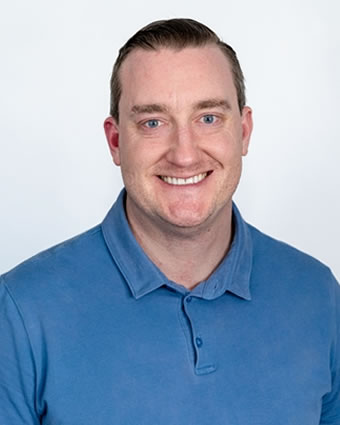 Dr. Derek J. Martyniuk
Chiropractor, Active Release Technique Provider, Medical Acupuncture Provider
Dr. Martyniuk has practiced chiropractic since 2011 and grew up in Lambton County. He graduated from the four year chiropractic program at the Canadian Memorial Chiropractic College and prior attended the University of Western Ontario to receive a Bachelor of Medical Science Degree (Honours) majoring in medical science and physiology. Derek has also completed his medical acupuncture program at McMaster University in the fall of 2021, which consisted of over 200 hours of lectures, practice sessions, and examinations. His supplemental certificates include Active Release Techniques, Medical Acupuncture, and orthotics casting and fitting. Derek always finds time to balance his academic work and extracurricular activities. He enjoys hockey, baseball, and football as well as reading up on the latest chiropractic research papers to provide the most current evidence based care towards his patients.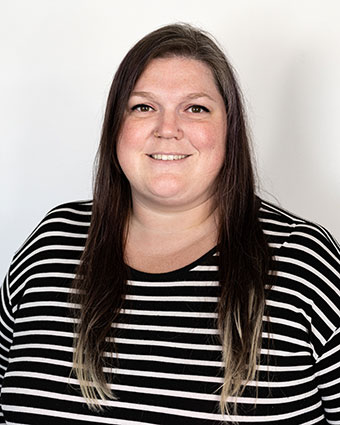 Melanie Snyder
Registered Massage Therapist
Melanie Snyder, a Sarnia-raised RMT, has been practicing since late 2014. Her experience in massage therapy has taken her around the world, studying in such places as Iceland, Thailand and Western Canada. While she continues to study new modalities to offer her clients, her skill set already includes Deep Tissue, Indie Head Massage, Relaxation, Hot Stone Massage and cupping.
Melanie has experienced working in various spas and multidisciplinary clinics from Strathroy, Petrolia and Sarnia. She has also had training in Vancouver, B.C. (2010) where she studied spa therapy and holistic massage. At that time, she also travelled to Thailand to study full body Thai massage and Thai Foot Reflexology. After graduating the program, Melanie travelled back to her hometown of Sarnia to complete her RMT training at Lambton College.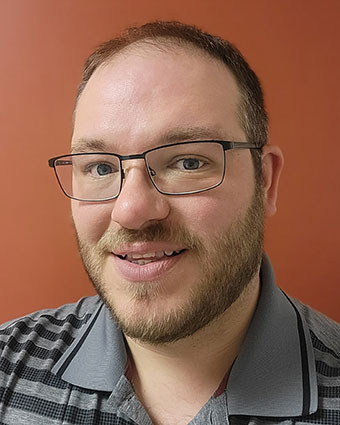 Sean McCabe
Registered Massage Therapist
Sean has been registered with the College of Massage Therapists of Ontario since 2010, where he has been treating patients in the community with various musculoskeletal conditions.
Sean has Certification in:
Acupressure
Therapeutic Ultrasound
Sports Taping
CPR/First Aid
Sean is from Point Edward, and graduated from Massage Therapy at Lambton College in 2010. He is an avid hockey player and enjoys spending his summers on the baseball diamond as a player or in a coaching role on his daughter's U9 fastball team.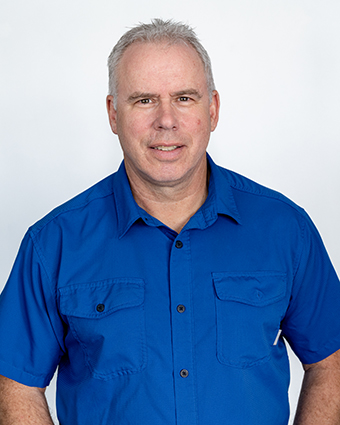 Blair Jameson
Registered Massage Therapist
Meet Blair, a highly experienced and compassionate Registered Massage Therapist with an unwavering dedication to improving the lives of others through the art of massage. Graduating from Lambton College in 2007, Blair's journey into the world of massage therapy has been nothing short of remarkable. With a wide range of techniques at his disposal, including Swedish Massage, sports massage, Thai stretching, and Active Release, Blair has become a trusted expert in providing effective treatment for injury relief and prevention, as well as offering much-needed relaxation and overall body care.
Blair's approach to massage therapy centers around the individual, ensuring that each client's unique needs are met with care and professionalism. His empathetic nature and keen listening skills allow them to create a nurturing and inviting environment, where clients feel safe and supported throughout their healing journey. Witnessing the transformative power of massage therapy on numerous clients over the years has further fueled Blair's passion for this holistic approach to well-being. If you're seeking a seasoned massage therapist who is committed to enhancing your physical and mental health, look no further than Blair. Book a session today and experience the revitalizing effects of their expert touch and genuine care.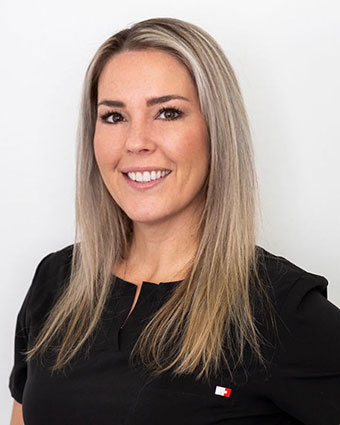 Brenda Hanlon
Owner of Glow: laser hair removal
Brenda is the proud owner of Glow, a laser hair removal business. I'm dedicated to providing top-notch services to all of my clients. With my experience and a passion for helping people feel confident in their own skin, I have made it my mission to provide a safe and effective hair removal experience that is tailored to each individual's needs. Whether you're looking to get rid of unwanted hair, skin rejuvenation, sun damaged pigment removed or simply want to feel more confident in your own skin, Glow is the perfect place to start. Book your appointment with Brenda today and start experiencing the glow that comes with beautifully smooth and hair-free skin!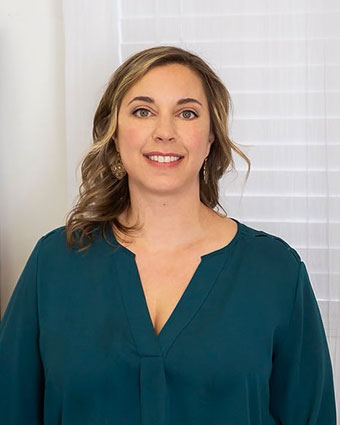 Vikky Zangolli
Certified Reiki Master, Certified NGH Clinical Hypnotist, Intuitive Healer
Reiki is a non-invasive technique to aid in removing congestion from energy centres to enable good flow of energy in the body by releasing mental,physical, and emotional blocks that cause illness within the body. The treatment feels like a warm glow leaving the client feeling very relaxed and in a restored state.
Hypnosis is also a technique I use to help you understand and gain control over your behaviour, emotions,or physical well being, while in a deep relaxed state, accessing the subconscious mind and changing limiting beliefs that are no longer serving you. My aim is to assist my client with releasing and balancing trapped energy so that new energy may come in. Old limited mindsets and emotional/physical patterns start to shift allowing peace and well being to be experienced.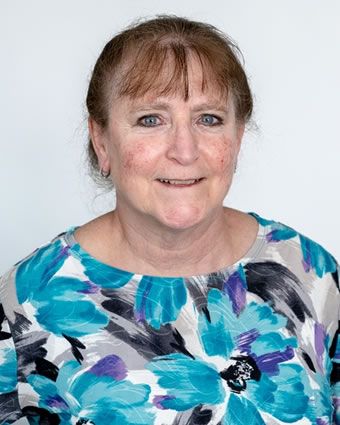 Martha Whitefoot
Chiropractic Health Assistant
Martha began working as a CHA in March 1992 and received a Chiropractic Assistant Diploma from the Parker Chiropractic Resources Foundation in 1993. Dr. Erin White purchased the practice when Dr. Hare retired in October 1999.
She has been married for several years to Tim. Together they have a son, Justin, and a dog Zack who follows her everywhere.
In her spare time she likes to go for long walks and spend time with family and friends. When time permits, she likes to work on home renovations (i.e. construction, painting, repairing and working in the garden). Most of all, she enjoys her work – greeting and meeting patients as they come and go to receive treatments that make a difference.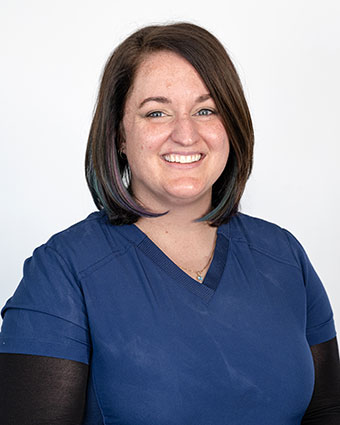 Rachel Martin
Chiropractic Health Assistant
Hi! I'm Rachel! I am very excited to be joining the team at motus Health. I grew up in Petrolia and Sarnia, then attended university in Ancaster, where I received a degree in social work/psychology. I have worked in the Healthcare industry for 10 years, and have a passion for helping people. In my spare time, I enjoy taking my chocolate lab Gus out for walks. I also have a passion for music! I love to sing, and perform with my husband Dan. So don't be surprised to find me singing along with the radio!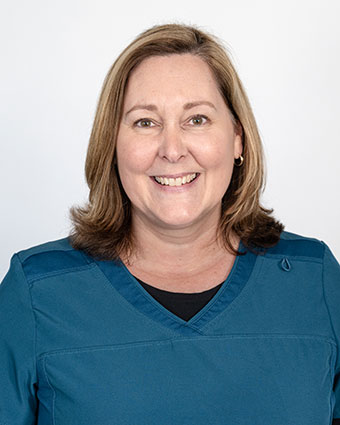 Kim Mathany
Chiropractic Assistant
Kim grew up in London Ontario and moved to Sarnia in 1995 to start her family. She is married and has 3 adult children
She has over 20 years experience working in Customer Service, Retail Management and Accounting/Bookkeeping.
Kim started with Dr Matheson in January of 2022 and enjoys interacting with clients and assisting in their paths to healthier lives.
In her spare time Kim likes to travel, stage and decorate houses and spend time with family and friends.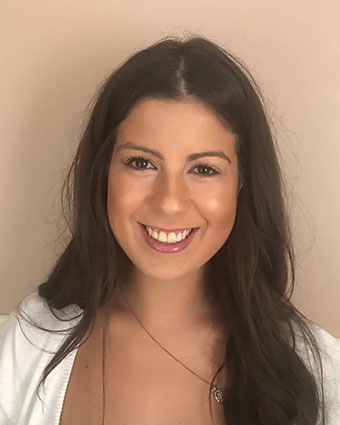 Monica Moniz
Nutritionist
I was born and raised in Sarnia, Ontario. I obtained my Bachelor of Science degree in Health Sciences and graduated in 2018. I have always been very passionate about nutrition since I was very young and after having completed my BSc in Health Sciences, I was determined to further explore and specialize in the field of nutrition. This led me to pursue a Master of Science degree in Clinical Nutrition at the University of Roehampton in London, England. Eager to gain hands-on experience, I decided to extend my stay in England for an additional year.
During this time, I had the opportunity to work at Equinox, a well-known fitness and wellness organization, alongside nutritionists and personal trainers. This invaluable experience allowed me to witness the power of nutrition in real-life scenarios and strengthened my desire to make a difference in people's lives through optimal nutrition. Once I returned home, I decided to continue my educational studies at Fanshawe College in Food Service and Nutrition Management, which gave me a deeper understanding of the complexities involved in managing and delivering nutrition services. This program equipped me with practical skills such as menu planning, food safety protocols, dietary modifications, and much more.
My services include nutrition counselling on:
Healthy eating habits
Meal planning
Weight management
Heart health
Reducing added sugar
Reducing sodium
Understanding food labels
Managing chronic diseases through proper nutrition
Increasing protein intake
Increasing fiber intake
Balancing meals
And more! Sandra Zhakata
PediSoles Medical Foot Care
Sandra is a Registered Practical Nurse with training in Basic and Advanced Medical Foot Care. She provides the following services, along with health instruction during treatments.
Assessment of Lower Limbs
Nail Trimming & Debriding to Maintain Healthy Nails – Addressing Nail Fungus
Callusing and Corn Reduction

Eva Scoulicaritis
AromaTouch Certified
Clinical Hypnotist
Reiki Master/Intuitive Healer

Meet the Team at motus HEALTH | (519) 332-4222