Auto Accident and Work Injury Care in Sarnia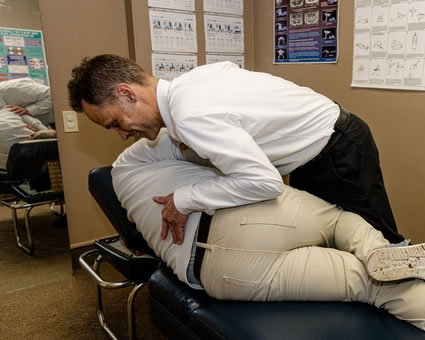 When you're in an automobile accident, there's a transfer of force from one car to another, or from the vehicle to another object. And that force is transferred to the person in the vehicle, which causes an injury.
The quick whipping, or acceleration deceleration movement to the head and neck often results in significant damage to the muscles, joints, nerves, discs, and even the brain in that person's body. The sooner you start care, the faster the healing process can start!
NEW PATIENTS

Seek Help Quickly
Symptoms don't always appear immediately after your accident, so it's important to seek care even when you think everything is alright. If you don't, the risk is that long-term symptoms will escalate, and your injuries may become chronic, recurring pain that could have been prevented by proper assessment, diagnosis, and management.
Training Is Key
Chiropractors are well-trained to deal with the non-structural injuries that occur with auto injuries. After a thorough assessment of your problem, Dr. Erin White prepares a care plan that focuses on what you need. Manual adjustment realigns your spinal vertebrae, and other therapies help with mobility, flexibility, and strength. Our non-invasive, diverse, and complementary approach, and the various therapies and techniques we use, are well-suited to dealing with these types of injuries.
We Handle the Paperwork
Our practice is equipped to handle all communication and documentation the insurance company may need. We work closely with your insurance company to ensure you receive the benefits you are entitled to.
WSIB Claims
If you become injured on your job, you first need to obtain a claim number from your employer. Once you have that, our clinic should be your next stop. We'll do the initial assessment and handle all the necessary documentation, so all you have to worry about is healing.
The most common WSIB claim is for low back injuries, which our doctors deal with daily. We also see neck, hip, and elbow injuries, repetitive strain issues, and related soft tissue problems. And that's where our chiropractic expertise comes into play.
With a full range of services, therapies, and modalities, and a few decades of experience, we'll help you achieve your health goals and return to work in your pre-injury state.
Call Us Today
We're here to help you recover from your injuries and get back to what you love in life. Contact our practice today to book!
CONTACT US

Auto Accident and Work Injury Care Sarnia ON | (519) 332-4222