Meet Dr. Erin
Chiropractor, Certified Concussion Management Specialist, Active Release Technique Provider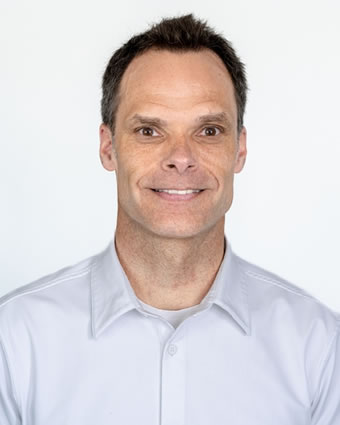 Chiropractor Dr. Erin White enjoys meeting new people every day and seeing such a diverse range of conditions. He's committed to finding ways to get them better, and providing the best possible care for every patient who comes through his door.
Using a combination of chiropractic and exercise therapy results in a more thorough enhancement of the person's health and reduces the risk of future problems. Erin provides a lot of support in acute situations, but also over the long term.
A Chiropractic Journey
Erin remembers going with his dad on his appointments with the chiropractor. He watched the doctor work on his father and saw that he would feel better when he left. During his years as an athlete, Erin would have various practitioners work on his injuries, including chiropractors.
By the time he went to university, he knew that health care was the direction he wanted to take. The combination of manual therapy with all the modalities and diverse conditions still appeals to him.
Education and More
Erin started his advanced education at the University of Guelph, earning a Bachelor's degree in Kinesiology in 1992. He moved on to Canadian Memorial Chiropractic College in Toronto. He received his Doctor of Chiropractic in 1996, and began practicing shortly after.
Erin stays up to date with advances in his field and has completed training in several areas. He has earned certifications in—
BeST
CCMI Concussion Management
GLA:D knee and Hip Arthritis
—and is licensed for NCCP D1-D2 Coaching Minor Sports and HTCP Level 1 Hockey Trainers. He's also a member of the CCA, OCA and CCO chiropractic associations.
EXPLORE OUR SERVICES
A Passion for Sports
Erin's life is dominated by sports. He played soccer his entire youth with the Bluewater Soccer Club in Sarnia and culminated in playing in the Premier Division and playing varsity soccer at the University of Guelph. After returning home to Sarnia following graduation from chiropractic college in 1996, he continued to play in the Premier Division and then the Sarnia Industrial Soccer League for 17 years!
Erin also played hockey for decades, beginning with minor hockey in Mooretown from Tyke until Minor Midget, then he played and was Captain of the his Major Midget Greater Sarnia AAA team. He continued to play intramural hockey while he studied at the University of Guelph and CMCC. When he returned home after school he played in several men's leagues for 16 years.
Erin also caught the "coaching bug"!
He coached with the Sarnia Jr. Lady Sting from 2008-2020 and his team regularly qualified for the OWHA Provincial Championships and even won a Gold and Silver medal!
He also coached in the Sarnia Girls Soccer Club, coaching travel teams from 2007 to present.
From 2018-present, Erin has been an Assistant Coach with The Petrolia Flyers Jr. C Hockey Club.
Erin has enjoyed volunteering with numerous clubs, groups and events over the years including to name a few, the Sarnia Imperials, Bluewater Gymnastic Club, Ontario Track and Field Association, Lambton Lions and Community Active Living Lambton.
Life Outside the Practice
Erin is married to Caroline, who recently joined the practice as office manager, after completing renovations of their expanded office space. They have a daughter who is finishing a bachelor's degree, and will also pursue her masters, both in kinesiology. She's also a varsity cross country runner.
Involved in many sports, both coaching and participating, Erin recently qualified for the Boston Marathon in 2024. He enjoys hanging out with his family and friends, travelling, and volunteering in his community.
Optimize Your Health
Tired of dealing with pain and discomfort? Contact our office today to get your health back on track.

Dr. Erin White | (519) 332-4222