New Patients at motus HEALTH
We're so glad you chose motus HEALTH for your health care needs. Our team is committed to providing you with the best possible solutions for your pain and other problems. If you have prior imaging or test results, please bring them on your initial visit.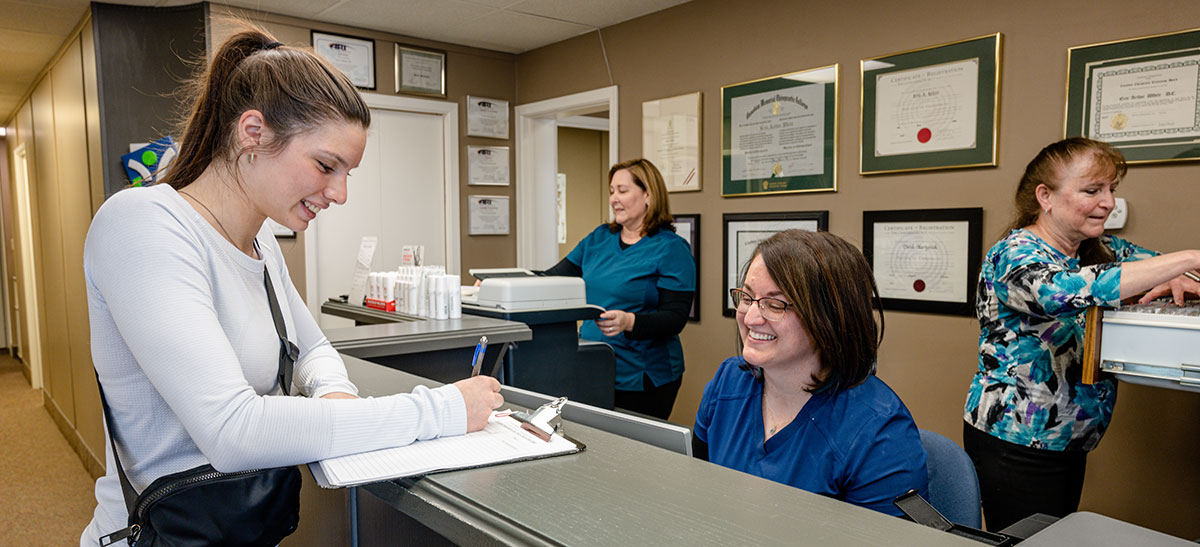 Your First Visit
Before the first visit, we ask you to complete the online new patient forms. When you arrive, our staff will welcome you, and ensure your paperwork is complete, before bringing you to an exam room. You'll meet your doctor and discuss the issue that brought you to the office today, your health goals, and any relevant information about lifestyle factors or the environment.
Your doctor will perform a thorough assessment, with a detailed physical exam, including orthopaedic and neurological testing, and postural analysis. When this is complete, you'll return to the front desk to schedule your next appointment as soon as possible. Please allow 30-60 minutes for this visit.
The Action Plan
After the first visit, we go over the results of your testing and examination, along with any other available information. In some cases, we may need to request results from prior testing. Once we have what we need, your doctor puts together a customized care plan to address your needs.
We don't have any cookie-cutter plans or pre-arranged schedules. Every person is unique, so their care needs to be too. Once you return for your second visit, we discuss your diagnosis, how we plan to help you, and how long we expect it to take. That includes in-office and at-home plans as well. This visit will be about 30-45 minutes.
Financial Responsibility
Our fee schedule is outlined in the onboarding package all patients receive. You'll know what is covered through your benefits (or WSIB or auto insurance), and what your responsibility is. Our team will answer any questions or concerns you might have in this area.
Get Started
Our team is here to help. Book your visit today and start your health journey.
CONTACT US

New Patients at motus HEALTH | (519) 332-4222